This coating is essential to improve the integration and fixation of the implant in the patient's body.
The technique is based on the projection of a metallic or ceramic powder on the implant using a plasma torch.
Robotic plasma installations project metallic (titanium, cobalt-chromium) or ceramic (hydroxyapatite, alumina) powders in single or double layers, in atmospheric (APS) or vacuum (VPS) conditions.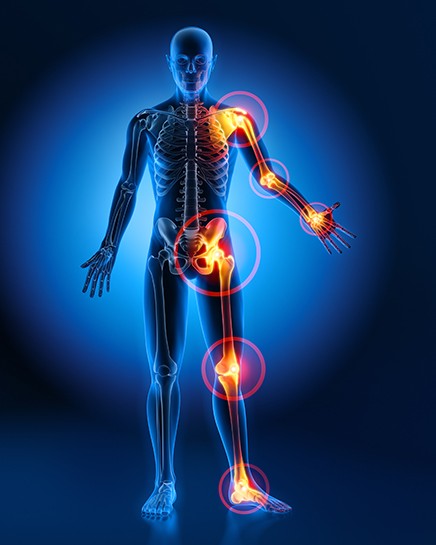 MedicalGroup offers comprehensive expertise and processes in accordance with applicable ISO 13779, ISO 13179 and ASTM standards:
all types of implants
(shoulder, hip, knee, extremities, disc, cochlear implant…)

of all sizes

on all substrates
(titanium, stainless steel, cobalt-chromium)
with different technologies: atmospheric plasma (APS) or vacuum plasma (VPS)
by spraying metallic or ceramic coatings, in single or double layers
The parts to be coated are cleaned beforehand on an automated cleaning line.
They pass through different baths, the parameters of which are strictly controlled.
The parts are masked so that only the areas to be coated appear.
They are prepared by spraying with abrasive, to ensure the adhesion of the coating.
Plasma cycles run automatically, according to pre-recorded programs and validated parameters.
Once the coating is completed, the parts are unmasked and individually inspected.
All of the steps, carried out according to our customers' specifications, are subject to equipment qualifications and continuous monitoring of critical process parameters.
The tests performed in our laboratory according to the European and American standards in force provide evidence of the mastery and reliability of our processes on a daily basis and allow our customers to carry out all the validations related to their products and necessary for their registrations.